Converge your enterprise on a singular cloud platform.
Deskfloe
.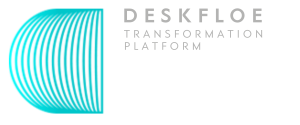 Deskfloe gets all departments working together. Simply engage in real-time with customers, vendors, and exceed their expectations every single time.
CRM | SERVICE DESK | PROJECTS | TIME & BILLING | REPORTING | AUDIT | MANAGE | MONITOR | SUPPORT | REPORT | FILE BACKUP | FULLY UNIFIED | UNLIMITED STORAGE | ACCESS | SHARE | SECURE | COLLABORATE | SYNC | STORAGE
A self-hosted Customer Relationship Management software that is a great fit for healthcare small, mid to large companies. With its advanced modern design, Deskfloe CRM improve business performance at the same time.
Deskfloe CRM
CRMs need to focus on customers and Deskfloe CRM does that with a powerful support system that helps you track and resolve issues quickly via the integrated ticket system and customer reminders.
Assign reminders to yourself, one or many staff members and with one click, reminders can be sent to email and in-app notification system. These features and more can take customer satisfaction to the next level.
Managing customers is important and Deskfloe CRM helps in several ways:
01.
Link tasks to many Deskfloe CRM features and stay organized.
03.
Build professional estimates and invoices.
05.
Track time spent on tasks and bill your customers. Ability to assign multiple staff members on task and track timer per assigned staff.
07.
Track leads in one place and easily follow their progress. Auto import leads from email, add notes, create proposals. Organize your leads in stages and change stages easily with drag and drop.
09.
Multiple of configurable options.
11.
Powerful support system with ability to auto import tickets.
13.
Create announcements for your staff members and customers.
15.
Highly customizable the CRM to your company branding with the powerful theme modification feature.
17.
Create proposals for leads or customers and increase sales.
19.
Use Contracts feature to lock in current and future sales.
21.
Follow ups, reports, notes, files and many more features.
02.
Manage and invoice projects with the powerful Project Management Feature.
04.
Increase customer retention via built-in Surveys.
06.
Add task followers even if the staff is not project member. The staff member will be able to track the task progress without accessing the project.
08.
Records your company/project expenses and have the ability to bill to your customers and auto convert to invoice.
10.
Receive payments from direct banking, PayPal and Stripe in different currencies.
12.
Use the Goals Tracking feature to keep sales goals in mind.
14.
Separated media folder for non-admin staff members to work inside the CRM and organize their uploads and files.
16.
Know more about your customers with powerful CRM.
18.
Calendar for each staff member based on staff permissions.
20.
Custom fields can store extra information for customers, leads and more.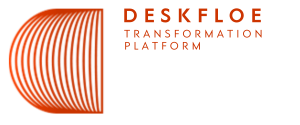 Work remotely and collaborate on digital workflow apps with a single cloud platform.
Keeping pace with a changing market doesn't have to be complicated. With Deskfloe, you can hyper-personalize every interaction with your enterprise with digital IT workflows on a single, unified platform.
Forrester study demonstrates increased ROI with Customer Decision Connect.
Transforming the world's biggest enterprises is a team effort. Our partners are here to help clients get the business outcomes they need, fast.
1. Deskfloe Timesheets & Leave module
A complete online time and attendance solution for employee time tracking, project time tracking, leave management and shift planning.
Track your time easily and efficiently
Efficient staff holiday planner
Easy tracking of all absences
Define approval workflows
Easy shift planner
Effectively plan and manage shifts
2. Deskfloe Inventory Management Module
A tool that allows you to track goods across your business's supply chain. It optimizes the entire spectrum spanning from order placement with your vendor to order delivery to your customer, mapping the complete journey of a product. Through accurate tracking of goods, businesses can minimize waste, analyze trends, and make better investment decisions.
Centralized Storage
Stock Control
Increased Efficiency:
Improved Productivity:
Minimized Costs
Satisfied Customers:
Accurate Planning & Forecasting
3. Deskfloe Team Password Module
A self-hosted team password manager for companies to share passwords with their teams or clients. Each password will be encrypted and can be shared, secured by an advanced access control system.
The easiest and safest way to share passwords, credit cards, email, server, software license and more, with the people that matter most. Go ahead, forget your passwords – Team Password Module remembers them all for you.
Share critical passwords with your colleagues and clients without worries. Use one of two sharing permissions to grant varying levels of access to different individuals or teams.
Integrating Team password with Contract and Project
Category Management (Support hierarchical organization)
Client portal
Set up email templates for customers
Detailed statistics
All your passwords are stored AES-256 encrypted in the database
Allows you to sell products using stripe subscriptions or recurring invoices.
Create team and department chat groups, connect with clients, export conversation, share files, videos, audio message, delete conversation and even create tickets form client's conversations.
6. Deskfloe Purchase Management Module
A tool for managing your day-to-day purchases. It is packed with all necessary features that are needed by any business, which has to buy raw material for manufacturing or finished good purchases for trading. Purchase Management can enter supplier bills, reconcile with purchase orders or goods receipts, bill charges could be allocated for computation of landed cost of items.
Manage item list with many extended attributes inherited from Deskfloe's item: image, item code, barcode, purchase price.
Vendor Management: Company info, Contact, Contract, Purchase Order, Payment
Manage procurement requests of Departments
Manage quotes from Vendors
Manage Purchase Order from Vendors, manage payment progress on this order, support reminders, make notes and attach documents related to this order
Create tasks and assign them to employees on Purchase Quotation and Purchase Order
Convert purchase order to expense
Manage contracts of Vendor, support signing similarly to Deskfloe's sales contracts
Reports and charts
Vendor Portal
Use single or multiple global account that can be used by all staff depending on permissions given by Admins to Create, View or Delete.
Deskfloe CRM with abilities to Create, View, Start Meetings and Delete meetings with ease.
You can add; Staff, Customer Contacts directly from your CRM as attendees (participants) and notify them by email about the created zoom meeting. You can use web url to enter the meetings.
8. Deskfloe Recruitment Module
Deskfloe CRM, is a set of tools designed to automate and manage your organization's recruiting and staffing operations. From posting your jobs to keeping applicants connected and engaged throughout, Recruitment Module lets you manage your entire recruiting process.
Reduce routine tasks such as scheduling interviews by automating your recruitment software and free up your schedule for more pressing activities. Online recruiting management systems create a one-stop application process for job seekers. With the help of an applicant tracking system and candidate relationship management, a recruiter can increase his or her client database and provide an overall better candidate experience.
Create recruitment form.
Applicants read job description on the website and submit the application file.
Create job positions and job descriptions, create candidate evaluation sets, List of evaluation criteria Candidate evaluation forms Create on Boarding Process Create Skills, Create recruiting proposal
The list of recruitment proposal requirements has filter by department, position and status. See details for information on the right, Support to directly view attachments, create recruitment campaigns & Create candidate profiles.
Detailed candidate profile. You can take care of candidates: exchanging calls, emailing, checking by phone, interviewing by phone. These activities are logged in detail
Candidate capacity, Create interview schedule, Detailed interview schedule, Evaluation of candidates, Recruitment statistics
9. Deskfloe Staff Workload Module
A process of distributing work among employees and monitoring people's utilization over time. The goal is to make sure the work is delivered within the planned time frame, but also to keep a healthy balance in terms of the amount of work every team member needs to do. Without workload management you learn about the danger when it's too late to prevent the consequences: usually when people hand in their resignation papers or when project's progress is seriously impeded. Monitoring workload helps you spot problematic trends and areas earlier, giving you a chance to solve issues before they escalate.
See the schedule of each staff's work by day, any day with the estimated total hours or performed greater than the standard number of working hours of the day, that line will be red alert. Can filter by department, project, role, staff and time period.
View in the timeline of each staff's task. The work of staff involves many different objects on the system such as: Customer, Lead, Contract, Invoice, Project, Payment, Estimate, Proposal, Support, … Each task of each object will have a color different to be able to look visually, you can stretch the taskbar to update the task's duration
See breakdown chart by estimated hours, actual hours taken and estimated hours and by each department
Kanban:Staff Workload
Configure the standard number of working hours in a day
When creating a task, you can enter the estimated hours of execution
Enter timesheet when executing Task
10. Deskfloe Commission Program
Most commonly known as the variable component of a total sales compensation package. The total commission earned is dependent on each salesperson's individual goals and their performance. Your commission structure ties a sales rep's performance to the amount of money he or she will take home each paycheck. It's no secret that accountability produces results, and a well-structured commission plan is an excellent way to incentivize top performance.
Because there's no one size fits all, sales compensation plans come in many shapes and sizes, including: salary/hourly + commission, commission-only, tiered commission, residual commission, and variable-rate commission. Of these, the easiest and most commonly used approach is to pay a certain percentage based on the revenue generated from a single sale.
Create Sales Commission Structures, support set up by customer groups or customers: Structure 1 – Percentage Invoice, Structure 2 – Ladder Invoice, Structure 3 – Percentage Product, Structure 4 – According to the first order, Structure 5 – According to the quantity of each item in the order
Commission hierarchy and commission settings for the staff assigned to the client group:
Allocate commission program to Staffs:
Allocate commission program to Clients/Partners:
Commission will be automatically calculated with payment, in case any invoices have not been calculated, you can use recalculate:
Commission payment receipt, receipts can be converted to expense:
View reports and commission statistics:
Dashboard widget for each employee when logged in
11. Omni Channel Sales Module
The process of selling your products on more than one sales channel. Multichannel management includes a mix of your own website, client portal, POS and multistore WooCommerce.
Why should I be multichannel selling? Selling on multiple sales channels increases your exposure to potential customers, which increases your sales opportunities. Online shoppers are either staying loyal to one sales channel (meaning that you'll miss out if you're not there), or they're shopping around (meaning that you'll miss out if you're not on more than one of them).
What are the benefits of multichannel selling?
Being where your customers shop
Staying ahead of the competition
Increasing your touch points
Reaching new markets
Combining efforts
Expanding brand recognition
What are the benefits of Omni Channel Sales Module? Easy – Efficient – Profitable – Manageable
Listing management: Create, upload and edit all of your listings in bulk, from one central location – this includes descriptions, images and site-specific data. This saves time, avoids duplication and drastically reduces errors.
Order management: View, track, process, update and download all order information from a central location, as well as creating packing slips, pick lists and invoices. This reduces turnaround times, increasing customer happiness.
Inventory management: Live inventory management syncs your stock levels across all of your sales channels, preventing over-selling, avoiding ring-fencing and satisfying your customers.
Shipping: Omni Channel Sales Module integrates with your shipping carrier to produce shipping labels, invoices and paperwork while simultaneously updating your sales channels; making life easier.
Reporting and invoicing: Access and download real-time sales data to keep on track and make informed business decisions. This includes reporting on what's selling best, where, allowing you to be more strategic.
One of the fundamental of building relationships with customers and business development is logging all your conversations in one location. Give you and your team the ability to keep a track record of all the calls made, and know when to follow up on opportunities. Create follow up reminders, and even assign call log goals.
Add a new call
Edit existing calls
Delete existing calls
Export call list
Log the duration
Create follow-up and get a notification when its due
Mark as important
Mark as completed.
Assign a contact (Lead or customer)
Overview report
Module that allows its users to visualize ideas process, share and present thoughts by brainstorming. Collaborative mind mapping and brainstorming tool.
This module allows you to visualize your ideas. Mind maps assist the brainstorming phase because you can add ideas without a filter. They provide the perfect opportunity for challenging yourself creatively to put anything and everything you can think of out of your head and into a visual canvas to be examined and refined. As you begin to organize your map, you can delete ideas that don't fit or alter them to more accurately tie to the themes you've identified along the way.
14. Deskfloe Objectives and Key (OKR)
OKR is a simple, fast-cadence process that engages each team's perspective and creativity. Creating alignment in the organization is one of the main OKR benefits. The goal is to ensure everyone is going in the same direction, with clear priorities, in a constant rhythm.
OKR has two components, the Objective and the Key Results:
Objectivesare memorable qualitative descriptions of what you want to achieve. Objectives should be short, inspirational and engaging. An Objective should motivate and challenge the team
Key Resultsare a set of metrics that measure your progress towards the Objective. For each Objective, you should have a set of 2 to 5 Key Results. More than that and no one will remember them.
Dashboard
List of OKRs
Hierarchical tree of OKRs
Create new OKRs
Detail OKR
List of Checkin
Detail Checkin
15. Deskfloe Tasks Bookmark module
Deskfloe CRM, helps you categorize your tasks in Bookmark lists, so they can be easily grouped/searched and prioritized.
16. Deskfloe Whiteboard module
Whiteboard you can sketch ideas and meetings with whiteboard-style. and simple-to-use digital whiteboard built to help you collaborate with others anytime, anywhere.
Makes Review or Revision of meetings More Convenient
Makes It Easier for Teams to manage meetings
Makes the meeting Process More Fun
Brings Convenience and Flexibility in Deskfloe CRM
17. Deskfloe Appointment Module
Deskfloe Appointment Module can be connected with Google Calendar and Outlook Calendar each separate user will be able to login to his own Google or Outlook calendar and directly manage appointments to both calendars, create, update and delete.
Deskfloe Appointment Module offers users to add request appointment form to any of your websites and clients can directly ask for an appointment. Appointments can be created with a specific start time and location with option to include Internal, External Contact or Lead and also include staff as attendees.
The module is flexible with simple design and easy to use. Offers options as External Form can be embed(added) to any website, Internal, Internal Contact, External Contact, Lead, Email and SMS Notifications, Name, Email, Location, Approve Appointment, Cancel Appointment (Reason), Confirm as Finished and many more other features to come.
Deskfloe Appointment Module also includes extra option Callbacks that is new feature in Deskfloe Appointment Module where external clients or internal can request a callback from your company, because not all clients are located in the same country as we work in.
Google Calendar API
Google Meet Integration
Invite Client and Staff to Google Meet (via email) with custom message
Outlook Calendar API
Past Appointments
Callbacks
Request a Callback
Callbacks assignee's
Callbacks notes
Custom Fields
Email Tracking
Convert to task(can be related to Project, Invoice, Customer, Estimate, Contract, Ticket, Expense, Lead and Proposal)
Convert to lead
Appointment Feedback's. Clients with finished appointments can add feedback rating and comment. Staff can request a feedback.
Embed (iFrame) form to any of your websites (can be added to multiple websites)
Staff permissions (View-Global, View-Own, Edit, Delete)
Live push notifications (Reminders, New Appointment, Appointment Cancelled, Request Cancellation, Updated, Feedback notifications, Callbacks notifications)
Dashboard Widget
Google Calendar API
Today's Appointments Calendar sync
Option to Edit Appointment
Option to Delete Appointment
Option to Cancel appointment
Option set default table filter
Option set clients to book appointments logged in or before login
Calendar type events
Appointment Notes
Appointment Types
Calendar type color events in staff and client's area
Books appointments directly from customers area
General appointment view
General appointment view separates for external public client url client (hashed and unique)
General appointment view separates for internal staff private CRM url attendee
Assign Multiple Staff Attendees
Internal Appointment (Contacts)
Internal Appointment (Leads)
External Appointment
External iFrame Form (Contact)
SMS Notifications and Notification reminders
Email Notifications and email reminders
Reminder Notifications
Send Early Reminder
Access Logs
Reschedule appointment (Mark as Ongoing)
Email Templates

Appointment Approved to (Staff and Attendees)
Appointment Cancelled to (Staff and Attendees)
Appointment Approved to (Contact)
Appointment Cancelled to (Contact)
Appointment reminder to (Staff and Attendees)
Appointment reminder to (Contact)
Callbacks Assigned to (Staff)
New Callback to (Staff)
Feedback received to (Staff)
Feedback updated to (Staff)

SMS Templates

Note: Make sure that all your SMS templates in Setup->Setting->SMS are filled with some content as given in the example below or SMS will not be sent if your SMS template is empty.
Appointment Approved to (Contact)
Appointment Cancelled to (Contact)
Appointment Reminder to (Contact)
SMS Action hooks

Dashboard Today's Appointments Widget

Add today's appointments widget to your dashboard

All your appointments are shown and synced with your calendar

Directly open appointment from calendar
Calendar colored events

Flexible date and time manipulation

Busy hours and dates indicator
Also available in external form

Email and SMS notifications:

Send Email and SMS notifications to contact / attendees on creation, approval or editing existing appointment
Email Templates for Appointments (translate ready)
Custom content and subject
Custom Fields
Feedback's
Callbacks
Custom admin email templates and SMS
Appointment Confirmation
Appointment Cancellation
HTML content via Tiny MCE editor in Email Templates
Custom statuses for different status of appointments: pending, approved, cancelled, confirmed, upcoming
Template merge fields, in SMS and Email templates
Action Hooks

Table Filters

All
Approved
Not Approved
Cancelled
Finished
Upcoming
Missed

Live Search, Live Search Leads
Source: e.g. Internal (Contact) / External / Lead (Can be marked as External from Inside CRM or External Contact from any website you added Deskfloe Appointment Module embed form)
Appointment due date pointers
Appointment busy dates pointers (can be disabled)
Responsive Bootstrap Layout
Available languages:English, German, French, Dutch, Italian, Spanish, Portuguese Brazil and Polish
Translate ready
18. Deskfloe Mention and Tag
Deskfloe CRM help you create discussion or support topics, when using @ to mention someone or using # to mention tasks, projects, invoices, payments, supports tickets.
19. Deskfloe WooCommerce module
Deskfloe CRM is a module that enables you to view and manage your WooCommerce store from Deskfloe CRM.
You'll be able to:
View all Orders
View summary of Orders
Update Orders status
delete Orders
view Orders data
Edit Products
delete products
add Products as items
View all Customers
edit Customers
delete Customers
View summary of Customers
Add WooCommerce Customer to Deskfloe CRM
Invoice WooCommerce orders in Deskfloe CRM
Restrict staff access to view/manage stores from Deskfloe CRM
Add an unlimited number of stores
Assign Stores to Staff
edit/delete individual stores
View products by store
filter Products by status
filter Products by type
View Customers by stores
View products by stores
filter Orders by status
Multisite WordPress support
20. Deskfloe Google Analytics module
Allows you to integrate your Google Analytics service, onto yourCustomers Area and/or Administration area of Deskfloe CRM.
21. Deskfloe Pushover - Instant Support Notifications
This module allows you to receive instant Pushover Notifications on a number of devices when a support ticket is raised via your Deskfloe CRM by clients.
By enabling, you will be able to allow staff and yourself to get a push notification on their mobile devices when a support ticket is raised by a client, either via email (if you have this set up) or via the client portal.
22. Deskfloe Stripe ACH module
Supports accepting ACH payments—direct from bank accounts—alongside credit cards. ACH is currently supported only for Stripe businesses based in the U.S.
With this module you can accept ACH payments in nearly the same way as you accept credit card payments, by providing a verified bank account as the source argument for a charge request. All bank accounts will be stored as a Customer objects in your Stripe account for easy reuse.
23. Deskfloe QuickBooks Integration module
Deskfloe CRM allows you to automatically synchronize your Invoices/Payments/Expenses with QuickBooks.
It uses one-way sync from Deskfloe CRM to QuickBooks, for companies based in the US, Australia, United Kingdom, Canada & India, taking care of partial payments, taxes and more.
Forget about bookkeeping fees. Our module will take care of every necessary part of it, for you, in auto-pilot! Just create a new QuickBooks account and sync Deskfloe CRM data right away.
24. Deskfloe Facebook Leads Integration Module
Deskfloe CRM, is a module that enables you to sync your Facebook Leads through your page's forms with Deskfloe CRM Leads. It uses Facebook oath connect in order to grant access to your Facebook Pages, it allows custom fields to be synced between Deskfloe CRM and Facebook and you can subscribe to multiple pages of yours.
25. Deskfloe Business Process Modelling module
BPMN is a process and decision-making module, it allows you to create professional-looking business process modeling diagrams.
The primary goal of BPMN module is to provide a notation that is readily understandable by all business users, from the business analysts that create the initial drafts of the processes, to the technical developers responsible for implementing the technology that will perform those processes, and finally, to the business people who will manage and monitor those processes.
• Conduct group brainstorming sessions effectively
• Simple record ideas with different and flows, and processes
• Define business processes and steps for your team
• Structure your knowledge and idea all in Deskfloe CRM
26. Deskfloe Custom SMS & Email module
Deskfloe CRM allows you to send out custom Emails and SMS to your clients! Every contact of the selected Customer's number, will receive the respective notification sent by you through our module (which can always be a selection from your pre-created templates).
27. Deskfloe Assets Management module
Deskfloe CRM, is a module that provides the ability of managing company's assets inside Deskfloe CRM dashboard. You will be able to separate your assets based on groups/locations/units and assign them to staff members. Check the next section of this description, for a complete list with functionality actions.
28. Deskfloe WhatsApp Module
Deskfloe CRM, is a module that allows you to integrate the famous WhatsApp contact button, onto your Customers Area and/or Administration area of Deskfloe CRM.
29. Deskfloe Customer Feedback Module
Admin Can generate request for feedback against each project.
Client can provide feedback on the basis of:
How do you rate our coding?
Would you would rate our communication?
How do you rate our overall services?
Would you recommend us to others?
Feedback Comments
30. Deskfloe Project Workflow
This module provides you advanced reporting for your Deskfloe CRM Projects, inside admin area.
It generates usable reports for every project, straight at your dashboard and allows you to filter projects, based on advanced reporting (Milestones, Tasks etc.). It works fine with every custom Project status as well.
31. Deskfloe Tasks Bookmark module
Helps you categorize your tasks in Bookmark lists, so they can be easily grouped/searched and prioritized and manage bookmark with team or across the platform.
32. Deskfloe Xero Online Module
Integrating Xero with Deskfloe CRM gives full visibility into how your business is running and where it can be improved. Accounting software and CRM work together to share data between sales and accounting, including customer information, sales orders, expenses, and invoicing Syncs both old and new Invoices, Customer Information, Payments etc.
Module enables you to synchronize in Real Time or Scheduled, your Accounts, Taxes, Invoices, Payments, Expense Categories, Payment Methods etc.
It is worth noting that although this module uses one-way sync, there are some aspects that we run:
Two-way sync: Taxes & Payment methods
One-way sync from Client Portal to Deskfloe CRM: Chart of Accounts and Expense Categories
One-way sync from Deskfloe CRM to Client Portal: Customers, Items, Invoices and Payments
33. Deskfloe Account Planning Module
A strategic account planning tool, which, through a customer-centric approach to identifying priority accounts capturing and analyzing critical information, allows you and your staff members to develop a strategy to expand and grow existing customer relationships.
It creates a complete plan, with plenty of useful information through available options and data, separating them under four basic sectors for every plan: Due Diligence / Team Information / Service Ability Offering and Project Planning.
It also uses Mind-Map, based on GOJS, in order for staff members to be able to create a visual approach of their strategy, along with Hands-on table which helps at data entry and logs staff member's activity inside Activity Log. Please check out the uploaded videocast and screenshots, which demonstrates all visible parts of the module.
Our clients
Clients we
work for.
From the blog
Latest
News.
"Our Alliance Partners provide our clients with innovative solutions that increase their ability to accomplish long-term growth and business transformation."
Gainfy Platform


Partners +