Dispensary Platform
Driven by proprietary technology, Amplicare's decision-automation platform empowers healthcare providers to simplify workflows, improve patient care, and increase profitability. Pharmacists play an important role in maintaining the health of communities. Dispensary provides a data-driven solution to help pharmacies efficiently provide comprehensive patient care while driving business growth.
A comprehensive platform packed with powerful features to help pharmacists take informed actions that benefit patients and the pharmacy.
#Dispensary
A Pharmacy Engagement Platform that Drives Results.
Capabilities
At Gainfy, we understand how a changing healthcare industry landscape challenges pharmacy profitability. That's why we designed our software to help you identify clinical opportunities that not only help your patients but also drive bottom-line growth for your pharmacy.
Improve Pharmacy Performance
Dispensary sends real-time notifications in your workflow when filling for patients with specific actions that increase your performance measures and decrease DIR fees.
When it comes to running a pharmacy, one size does not fit all. Find solutions tailored to your business needs.
Improve patient satisfaction with proactive recommendations that address their specific health concerns.
Get visibility into your pharmacy's performance, whether you manage one store or multiple locations.
We're always adapting to our customers' needs and growing our platform around the people who use it most.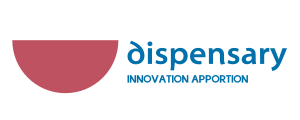 Customizable features give you control over what your patients receive.
Personalize communications with messages recorded in your own voice.
Automated messaging takes the hard work out of patient outreach.
Reach the right patients at the right time with enhanced targeting.
Consistent communications relevant to patient health help maintain adherence and increase retention.
Testimonials
We help to achieve
mutual goals.
Multi-Locations

``We have been clients of Dispensary for quite a few years, across 5 locations. Myself and my partners have used other systems, and have found that no one can offer us the package that Dispensary does ---their pricing is aggressive, their support is fast and reliable, they are eager to make changes in the software to keep up with the industry changes and our needs as clients, and if I need the support, I can get him on the phone. We would not leave Dispensary for the competition - they aid in our overall success.``
Pharmacy +

``We are a very busy retail pharmacy and Dispensary is the key to our success! Pharmacy software, POS, delivery system, and IVR. In the past, we had two other software vendors that did not meet our needs. The support team at Dispensary is very helpful and knowledgeable. Gainfy Dispensary is up to date with the latest features and technology to help operate a pharmacy.
Advanced Support

``I have worked with Dispensary for that last 3 years at multiple pharmacies and when I opened my own pharmacy last year it was a "no-brainer" to use their pharmacy software as well as their POS. Their software is state of the art, user friendly, and always updating to the newest technology available. I can't speak enough about the employees at Dispensary as they are extremely knowledgeable and always very helpful. If you are looking for a top-notch company to be an important aspect of your pharmacy then look no further.``
non-profit initiative
Recent News.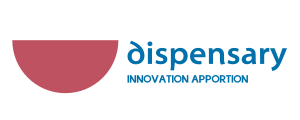 Get in touch
Assistance hours:
Monday – Friday
9 am to 4 pm EST
Around the US
New York
Los Angeles
San Deigo
Washington, DC
Rated Best
Innovation, Empowerment, Transparency, Humanity, and Integrity are the values at the core of our business.
These values not only drive our product development but also all of our team members. If we do business by these goals, we live by them as well.
The company's structure includes Product Management and Development, Research and Development, Technical Development, Marketing, Sales, Customer Success, Customer Support, and Financial departments.